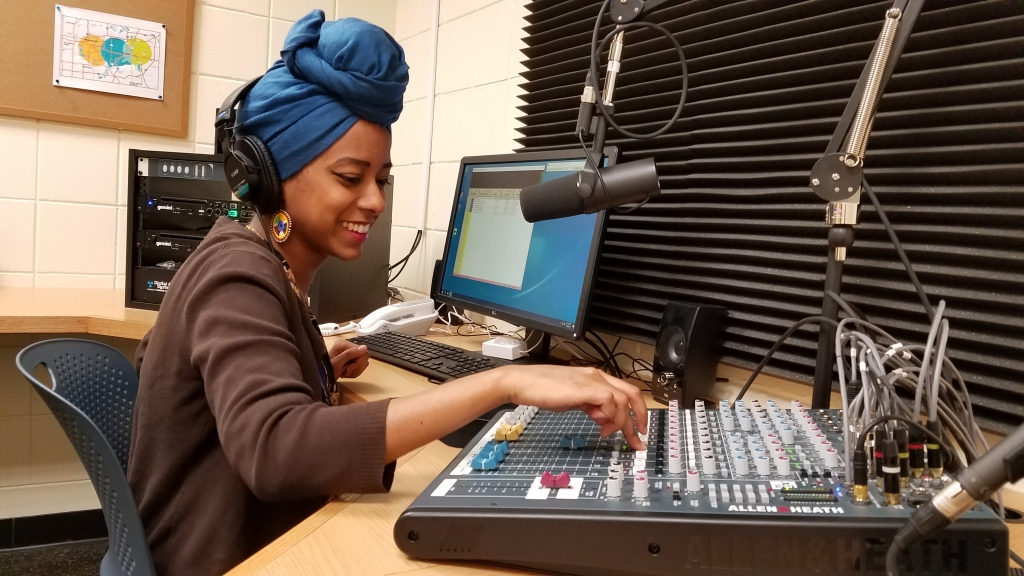 This is our second 'Radio Host Snapshot,' where—over the next couple of weeks—we're bringing you glimpses of upcoming programs and the folks who are making things happen behind the mic. Read the first snapshot here. With over 25 local hosts ready to go, KRSM Radio is eager to bring a vibrant range of news, music, conversations and more to the South Minneapolis community this Spring. While the date to tune in to 98.9 FM is set for summertime—starting on Monday, March 27th, listeners will be able to livestream our station from this website and a phone app. So, what can you expect to hear?  In today's post, meet Lula Selah and find out what she'll be bringing to the airwaves…
Tell us a little bit about yourself.
I'm an artist, community organizer, published writer, music lover, and have a strong background in journalism and storytelling. I am passionate about the arts, community engagement, feminism, social justice, African diaspora issues, and religion and spirituality. You can find my thoughts, music and poetry online (Twitter, IG, tumblr, Soundcloud, Facebook) @lulathelily and my upcoming website www.lulasaleh.com.
What motivated you to get involved with KRSM Southside Media Project?
What motivated me to be involved is my love of storytelling and my sense of curiosity. I love having a pulse on my community and providing interesting people with interesting ideas a platform to express themselves. I'm involved in/a part of many communities in intersectional ways and would like to shed light on the many exciting things I'm seeing and experiencing in the Twin Cities arts/music/writing, social justice, and healing justice scenes. As a Powderhorn resident, I love the idea of community radio started for and by the people of Southside.
What's the name of your show?
My show is called AfroEuphoria Radio. So basically, it's the idea that the show will be centering narratives and music from the afro diaspora and will provide people with a sense of positivity when they listen! I want to create a healing space on the radio waves.
Give us the rundown on your program. What makes it unique or important?
What makes my show unique is that it's a combination of music and talk show centering human stories. I want to amplify the many amazing conversations I have with friends and community members over brunch, dinner tables, and at coffee shops. I find that the most amazing talks I've had about people and their lives are the most informal ones that happen organically behind closed doors; these are the conversations I'd like to bring to AfroEuphoria Radio.

I am curious about what people do to create incredible art (and how they do it), how people are making social change in their communities, and how people aspire to heal themselves and their communities. I will be centering African immigrants and Women of Color in my show. Lastly, each show will feature a selection of curated electronic and soul music I'm feeling that week, including songs I like to vibe to when I'm having dope conversations or otherwise practicing self-care.
Tell us something about South Minneapolis—something that you love, or that you're proud of. Something that's special to you.
I love the diversity of South Minneapolis and how eclectic it is, especially the diverse immigrant communities. I love that anywhere I go in South Minneapolis I can find a community — whether an arts community or cultural community — that makes me feel at home.