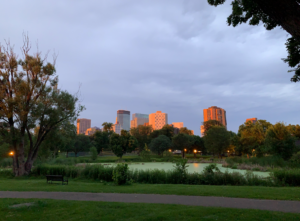 Written by Emmett B
*This article was written on July 24, 2020 and is reflective of the information available at that time
A lot has been happening in the world lately and Gen Z has a lot on it's plate. From a global pandemic to a massive social justice movement, These teens and young adults have been through a lot and are an active part of history. I interviewed four people from Gen Z to check up on how they are feeling right now and what they are up to.

Question #1 – How have you been handling everything?

Masnoo – " I've been handling things as best as one can right now. It's definitely been hard to pull myself through these past months. My mental health has struggled a lot since being home. But I've been having more good days than bad ones recently! Being cooped up was not ideal, but i've experienced a lot of personal growth since then. This is all so new and there is no easy way to navigate it. "

Indigo –  " I think I've been handling things pretty well, though my anxiety about Covid-19 has its ups and downs. Overall I think I've accepted that things are going to be cancelled and that's okay. I feel like I've missed out on a lot of socializing during a time of my life that I had just started to branch out more, but it's just a part of life, it could be worse after all."

Grace – " I had a hard time adjusting. I stay motivated by having a change of scenery every once and a while, but that couldn't happen. I also really missed my friends and was sad that I couldn't say goodbye to a lot of them. "

Jay – "I've been surviving. My sleep schedule got messed up so I sleep all day now."

Question #2 – What have you been up to?

Masnoo – " I've been spending a lot of time by myself. I've been working out, sleeping more and eating better. I'm Just nicer to myself. I've even started to relearn Spanish! I've been prepping for college which is exciting, even if it might be online. I've been trying my hardest to do as much as I can from home. I've been spreading information/awareness online and signing tons of petitions! With the Oromo protests recently, I've also been doing the same! "

Indigo – "I've put a lot of time into doing more things with youth activism. I've been going to a lot of meetings with a couple youth activist organizations. I've also taken this time to read a lot of non-fiction books. I also love biking and have spent a ton of time doing that too. I also have spent more time helping my mom out in the garden."

Grace – "I have been trying to write and paint, but in reality I've mostly been watching movies and trying to get ready for college."

Jay – "Writing. I write stuff whenever I feel like it. I'll write a lot in one day. I forgot that I like to  do that as a hobby. I eat a lot of food too."

Question #3 – How has your family or your community been affected?

Masnoo –  " My family has been fortunate enough to not have been deeply affected by what's going on. My parents are essential workers but we've been lucky that they've been safe and healthy! Grocery shopping was a little difficult at first because almost everything was gone and all the anxiety that comes with a pandemic, but we have adapted. "

Indigo – " Because of Covid-19, I don't spend much time with my grandma. I feel that I've lost a lot of connection with her since the main way we connect is through hiking."

Grace – " My family hasn't really been affected. My mum already was home full time and we're incredibly introverted."

Jay -" My family has been very careful, enforcing a lot of safety precautions when we go out. We typically don't go out unless we're trying to find a job which seems impossible right now.

After talking with other teens and young adults, I have seen so much bravery and resilience. Gen Z has to be by far one of the most strong willed generations yet. These people who are just starting to become adults have led movement after movement this year. They won't stop until they are heard. Even when they have struggles themselves, they try to be positive. They are doing so much for the planet and the people on it. During everything that is going on, my peers give me hope. I'm so incredibly lucky to be a part of history and get to watch the world change and grow with this generation.