KRSM provides local youth with opportunities to start their journey in broadcast media.
We facilitate a paid school year and summer internship, as well as extracurricular programming (afterschool clubs) for youth entering high school to seniors.
KRSM's Summer Internship runs from June-August. Applications for this year's summer internship are closed.
Applications for school year internships will re-open in September 2023. 
KRSM also airs content produced by youth participating in ListenUp Youth Radio. Click here to listen to those shows!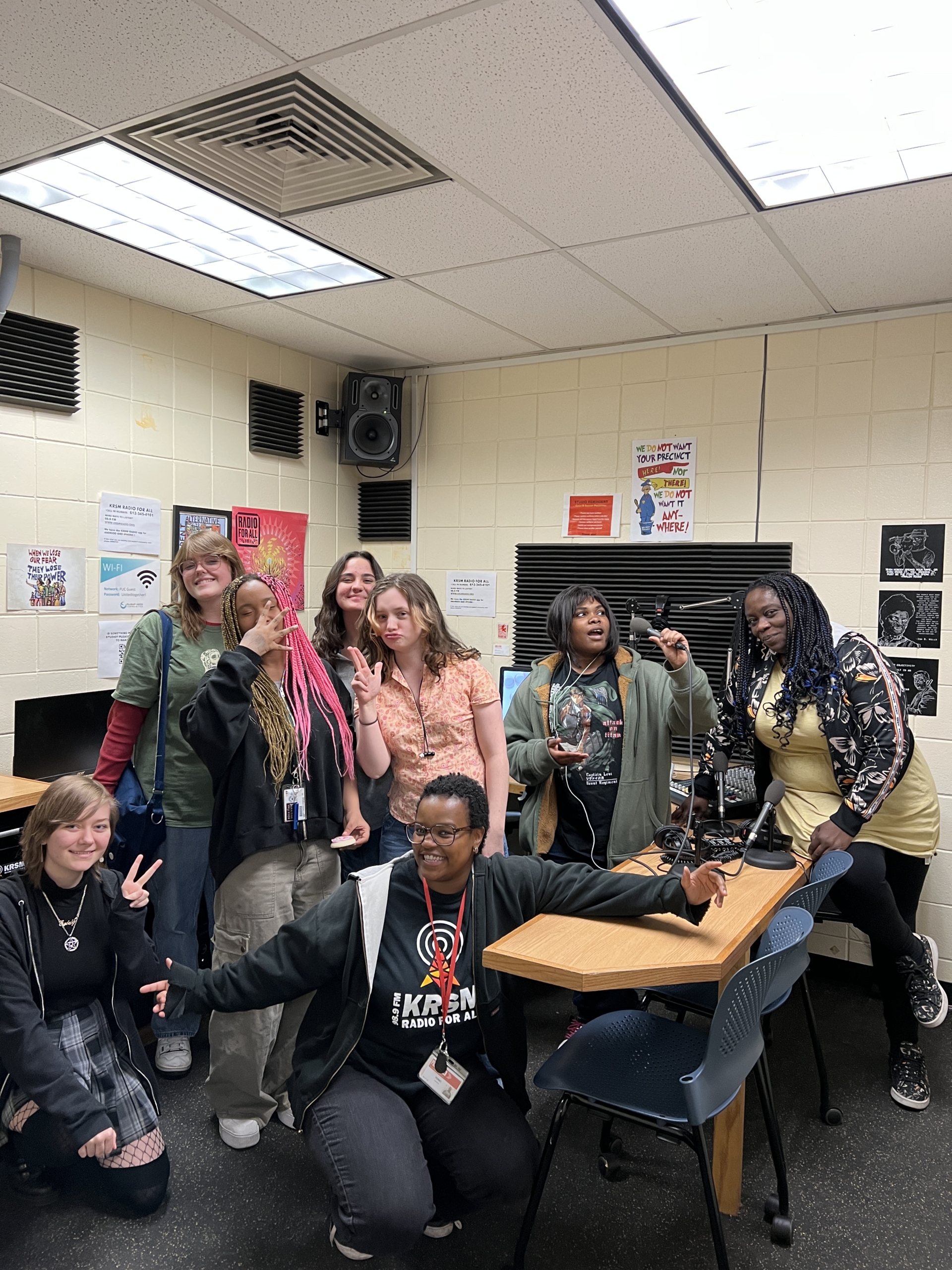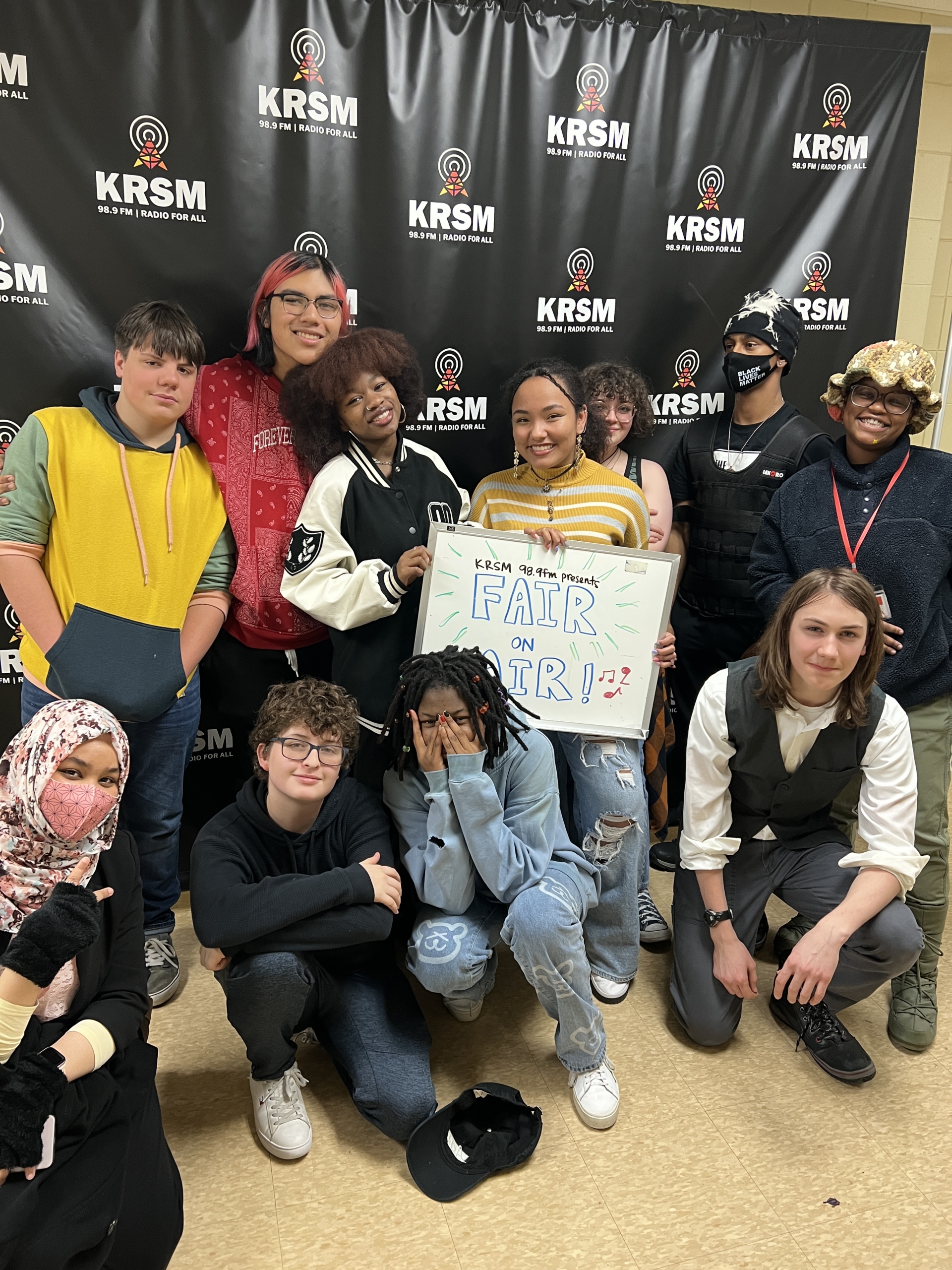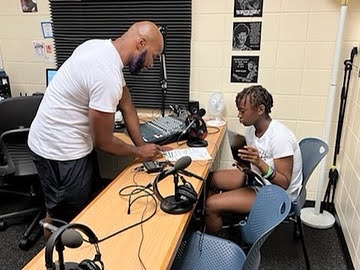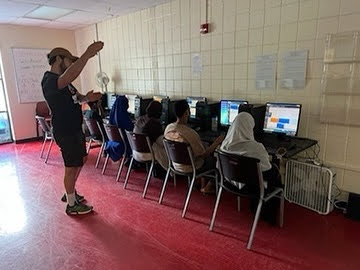 KRSM Youth Internship Review - Fall/Winter/Spring 2022-2023
by Yonci J., Youth Media Specialist
As the first cohort to resume in-person activities since the pandemic's beginning, the concept of "safe space, brave space" was central to this year's programming. I wanted to create a space where youth felt affirmed in their identities and safe to speak their minds, but also be open to learning from and contributing constructively to the collective voice. These youth found their power and confidence in vulnerability, bonding over deep conversations on air about coming of age, generational trauma, and relationship dynamics in their families, at school, and in their communities.  In addition to learning the basics of broadcasting – running the board, underwriting announcements and mic/host skills – the interns helped tap us into pop culture, giving recommendations on games, movies and other media. They also curated some amazing playlists, turning up the dial on indie, pop, retro and RnB music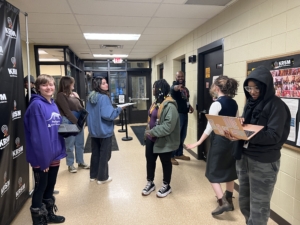 The interns got to know some local faces and entities in arts media, with a visit from Sanni Brown (Carbon Sound, The Current) a collage workshop with Baki Baki, and a gallery viewing of Bayou Bay's Affirmation Space at Public Functionary. They visited KRSM's sister station WFNU in Downtown St. Paul, and checked out other PUC Youth programs at Brian Coyle Community Center in Cedar Riverside.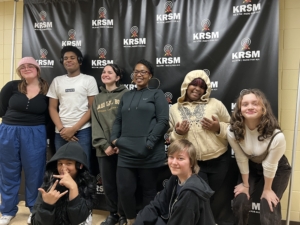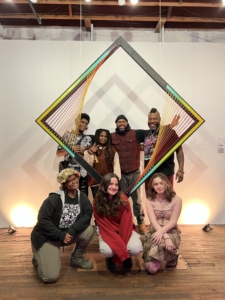 Overall, this year's cohort was a force to be reckoned with! Our year was filled with lots of love, laughter and reflection, and the KRSM team looks forward to the successes of these youth in the future!