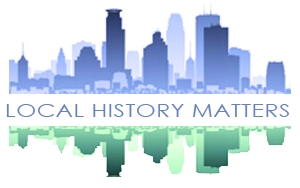 Over the past few months, we have had dozens of people approach us with ideas that they want to bring to the radio.  As we sort through applications for shows about everything from Somali women's health to local punk rock to small business ownership, we're reminded of what a diverse and vibrant community we live in.
We're also reminded that the first people to record original content for KRSM was a group of 11-year-olds from South Minneapolis.  Last fall, we started a partnership with Ramsey Middle School and two classrooms of enthusiastic 6th graders.  We came and talked to them about the history of community radio, the importance of controlling your own narrative, and the power of place-making.  They spent the semester working with their fantastic teachers (Kara Cisco and Paul Sommers) to identify local places of interest, research their history and significance, then write, record, and edit short radio segments reporting on what they found.  Over the next few months we will be sharing these reports, two each Tuesday.
So, with no further delay, please enjoy our first two installments of Local History Matters!
(PS:  It's not too late to submit your own idea for a new radio show.  Make sure you take a look at our application here.)