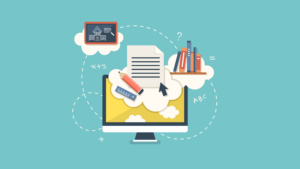 Written by Kashia
*This article was written in the summer of 2020 and is reflective of the information available at that time
On Thursday July 30th, 2020, Gov. Waltz announced that the decision to reopen schools will be left to the school districts as there are still many factors. One factor is the number of COVID-19 cases, and whether schools can provide a safe and healthy place for learning to students. Schools can choose whether they want to continue distance learning, have hybrid classes, or have students come back into the building to have in-person learning. Some parents are still left confused as some districts have yet to announce what their plan is for the school year.

The Minneapolis Public Schools district announced that they are deciding to start the school year with distance learning. They will continue with this phase and hopefully if the number of COVID-19 cases decrease. As the school year progresses, students can slowly come back to classes for in-person learning or with a hybrid learning plan. The buildings will still be open to offer additional support such as mental health support, technology and tutoring for students who need more help.

However, some parents are still not too happy with this plan as they were hoping that schools could reopen this fall so that their child could go back to in-person learning. Recent surveys show that parents would prefer their child to go back to in-person learning while educators would rather have distance learning. It comes to no surprise as educators would have a higher risk of catching COVID-19 if classes were to be taught in the building. Parents are also worried as those who still have jobs won't be able to stay with their child all day long. Others are worried that distance learning will not be a good way for their child to learn.

In the end, the decision now lies with the school districts and what they plan on doing.