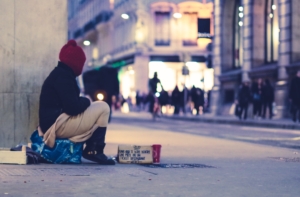 Written by Liam
*This article was written in the summer of 2020 and is reflective of the information available at that time
As of June 12, 2020 the Minneapolis Park Board has ordered an eviction notice to the hundreds of homeless campers living at Powderhorn park. The City of Minneapolis, Hennepin County and other public, nonprofit and outreach partners approach homeless encampments with the belief that encampments represent serious health and safety risks for the homeless living within them, due to the densely crowded living spaces that could become a hotspot for Covid-19.
Gov. Tim Walz has made an executive order that prohibits the disbandment of homeless encampments on public land, although this was undermined by the parks claiming the homeless encampments are a  public safety risk to the citizens living around the park.
Without a home many of Minneapolis homeless residents are forced back into the cramped homeless shelters that many believe can't protect them from an outbreak. 84% of the unsheltered population have serious health conditions, this makes COVIS-19 especially dangerous for the homeless who are stuck in shelters.
Hennepin County spent $6 million in their effort to move high risk homeless elders out of shelters and into hotels. They have bought more than 600 rooms, including 507 protective units and 99 isolation units for those who already tested positive or are symptomatic for COVID-19.
So…what can we do to help? Donating to your local homeless shelter or in whatever way you can could really save a life.