Eternal Rebirth Radio
Tuesdays at 3 pm
Hosted by LEAP interns (through Project for Pride and Living)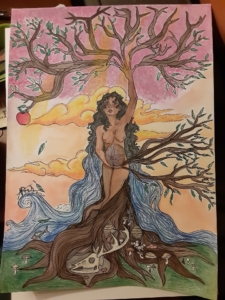 Listen to our previous shows:
Eternal Rebirth is a weekly, youth-led show that focuses on racial justice, LGBTQ+ issues, mental health, Black business owners, history, books, music, and so much more. The hosts/producers of Eternal Rebirth use it as a space to document the world around them in a tumultuous time and exercise their voices. Meet all of the participants below!
Dezarae Newstrom
A poem:
Struggling to let go of the thought that used to be I see your remains in my brain and my heart is unfilled in the unwritten ways I fell into a state of being transpired to the webs of your loyalty I thought you gave… I'm stuck and I want to just scream your name to the madden thoughts that my heart portrays of your ungodly visions of scattered remains I'm learning though to become that person who needs to run away before I don't become that sane from the echoing and scrambled thoughts that beat me up in a distraught array but I'm going to unravel just wait and let my transformation take over place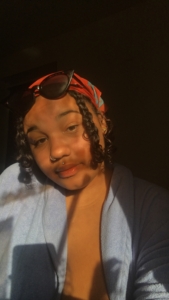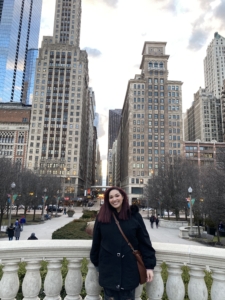 Hello! I'm Rachelle, an 18 year old self-proclaimed future cat lady who has always struggled with mental health issues but has learned a lot about self love and self image while trying to overcome them. I aim to share my knowledge and gain more knowledge as we all continue to grow. Hopefully we can go on this journey of self love together until the day where we all begin to love ourselves the way I love cats, unconditionally.
Roari
I'm RC. I'm non-binary, asexual, and biromantic. In a word, Queer. I'm 19, recently living on my own, I'm autistic, Greek Mythology is a Special Interest of mine, as is Queer History. I have a chronic illness called Cystic Fibrosis which puts me at risk for COVID-19. I'm a witch and an independent artist living in Minneapolis. I try to be as open to knowledge and new perspectives as I can, and I try to learn whenever possible. This radio show has given me a place where I can have a voice, to educate and inform others on queer and disability issues they may not be aware of. Eternal Rebirth is a place where I can hopefully have positive influence on others, and agency for myself.