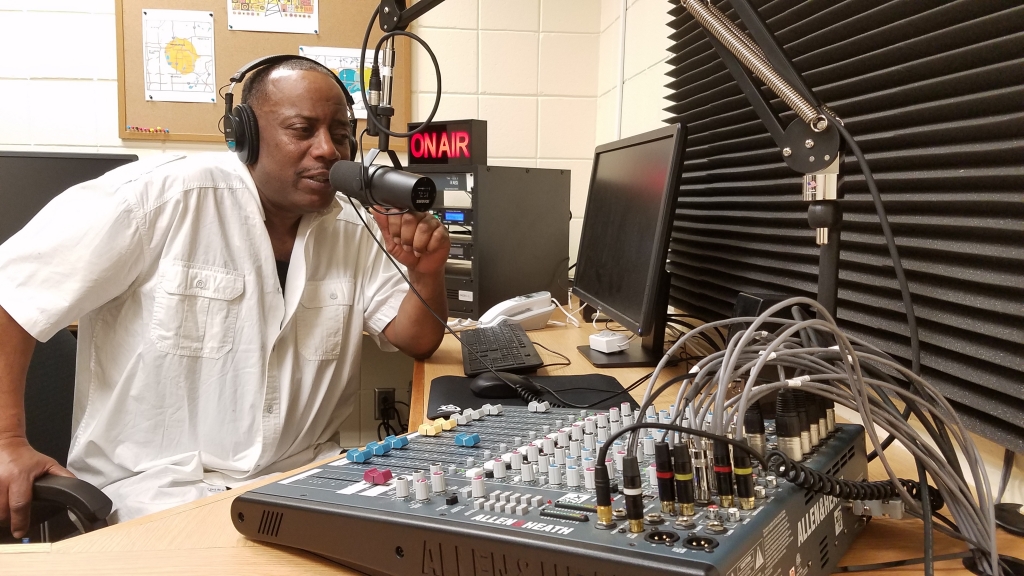 With over 25 local hosts ready to go, KRSM Radio is eager to bring a vibrant range of news, music, conversations and more to the South Minneapolis community this Spring. While the date to tune in to 98.9 FM is set for summertime—starting on Monday, March 27th, listeners will be able to livestream our station from this website and a phone app. So, what can you expect to hear? Over the course of the next couple of weeks, we'll be bringing you glimpses of upcoming programs and the folks who are making things happen behind the mic. In today's post, meet Gregory Fields and find out what he'll be bringing to the airwaves…
Tell us a little bit about yourself.
My name is Gregory Stephen Fields. (My on-air name is Greg Fields.) I'm a music lover and a big fan of radio. As a youth, I remember spending hours listening to the radio and DJs. As I got older I became interested in production, engineering, sales and other aspects of radio. I'm very creative and music and radio is the best way to showcase my creativity. My love for music and radio keeps me motivated.
What motivated you to get involved with KRSM Southside Media Project?
I remember the day I came across the flyer for KRSM's search for DJs. It was like the perfect situation. I've always wanted to take a Radio and Broadcasting associate degree course. But it seems something always prevented me from enrolling. But now there's nothing to stop me from from my dream profession.
What's the name of your show?
My show is called TheGMusicShow! where the 'G' stands for good (the Good Music Show). I want my listeners to have the ultimate R&B experience, so my show will play everything new school, old school, rap, hip hop, gospel, blues, vanilla soul and in- between-the-sheets music. It would be impossible to give my listeners the ultimate R&B experience if I put music into a category. THERE'S ONLY ONE KIND OF MUSIC I PLAY…….GOOD MUSIC!
Give us the rundown on your program. What makes it unique or important?
Even though TheGMusicShow is a music show, I address issues affecting the people and community through music .
Tell us something about South Minneapolis—something that you love, or that you're proud of. Something that's special to you.
What I like about South Minneapolis is the different cultures. I'm from a small city – Racine, WI. So the entire city is beautiful to me.
Anything else you'd like your listeners to know?
Here a great example of my creativity. My acronym for KRSM is:
Kollectively
Representing
South
Minneapolis