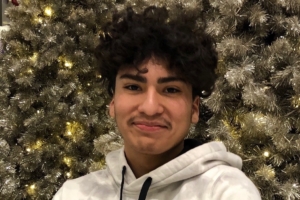 Written by Mi'kiyah
*This article was written in the summer of 2020 and is reflective of the information available at that time
CBS MN News reports that a 17 year old boy was killed in a shooting near George Floyd's memorial. Authorities say Mario Sanchez Mendieta was shot just 3 blocks from where George Floyd was killed.
On July 23rd, 2020, police arrived on the scene to find Mario's body lying on the ground. They then performed CPR on the pulseless victim and revived him. He later died at Hennepin County Medical Center.
It was said that Mario was in the market at 3500 Chicago Avenue where he encountered another male teen. When leaving he was shot multiple times by the teen suspect who then fled on foot.
StarTribute reports the teens death to be one of 38 homicides so far this year in Minneapolis, compared to the 20 homicides at this same time last year.
On Tuesday following his murder, police chief Medaria Arradondo responded  "We have redeployed internal resources and intelligence gathering to keep neighborhoods safe and hold those accountable who are committing the malicious acts!". No suspects have been apprehended and no one has been arrested to bring justice to Mario Sanchez Mendieta.
The family has started a go fundme page with the intention of sending Mario's body back to Mexico to be buried "So our family can celebrate his memory and to say goodbye to him as well. His final resting place will be next to our grandfather."
As a teenager, growing up in the inner city of Minneapolis, I have one question for my city that's made up of different communities:
"When will it stop? When will the street violence stop?"