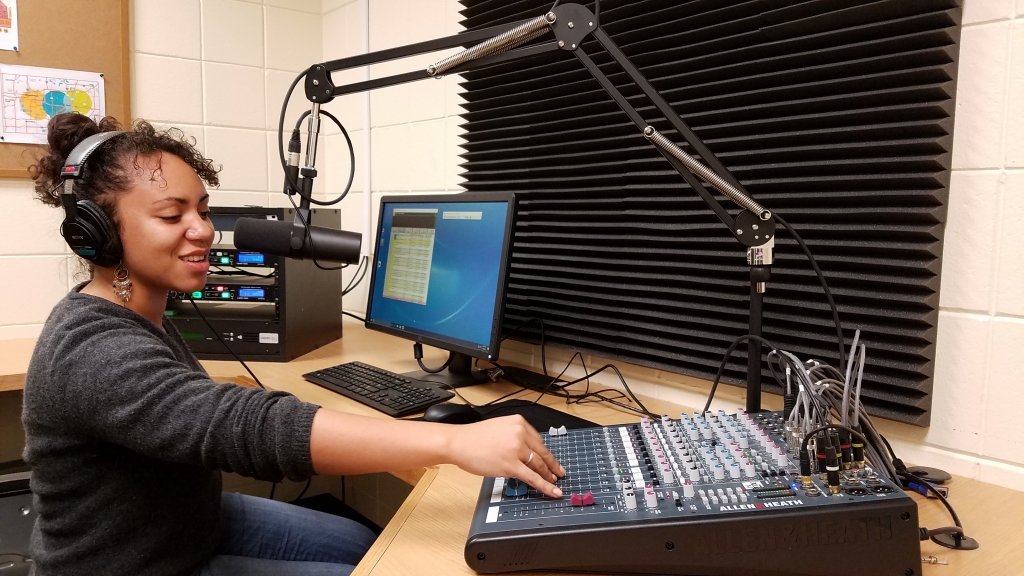 So far we've introduced you to two of our hosts, Gregory and Lula, as well as a volunteer, Janis. Even though we officially started livestreaming yesterday, we're not finished with our host/volunteer snapshots just yet! In today's post, meet another KRSM host Savannah Steele…
With over 25 local hosts ready to go, KRSM Radio is eager to bring a vibrant range of news, music, conversations and more to the South Minneapolis community this Spring. While the date to tune in to 98.9 FM is set for summertime—as of Monday, March 27th, listeners are now able to livestream our station from our website. 
Tell us a little bit about yourself.
I'm a designer, a resident, and a deeply thoughtful friend. I'm a graduate student—I'm studying architecture.
What motivated you to get involved with KRSM Southside Media Project?
It's fun being in the studio. I'm a person who tends to live deeply. I love learning the technical skills of radio—I crave mastery of the boards, and KRSM supports that.
What's the name of your show?
Give us the rundown on your program. What makes it unique or important?
My motive is to go on rare and fantastic site visits. I'm curious about so many moments in southside architecture—buildings, parks, cemeteries, factories, alleys, factories, bridges, abandoned wheat storage containers? All yes. Tour, talk to people, and learn more about the meanings of southside places.
Tell us something about South Minneapolis—something that you love, or that you're proud of. Something that's special to you.
I love to drift down the creek.
Anything else you'd like your listeners to know?
I want my listeners to know that I am grateful for their interest, and curious for their response. Help me help you to enjoy the show, and when I'm wrong, tell me I'm wrong.